"Big Chief of the Golden Eagles"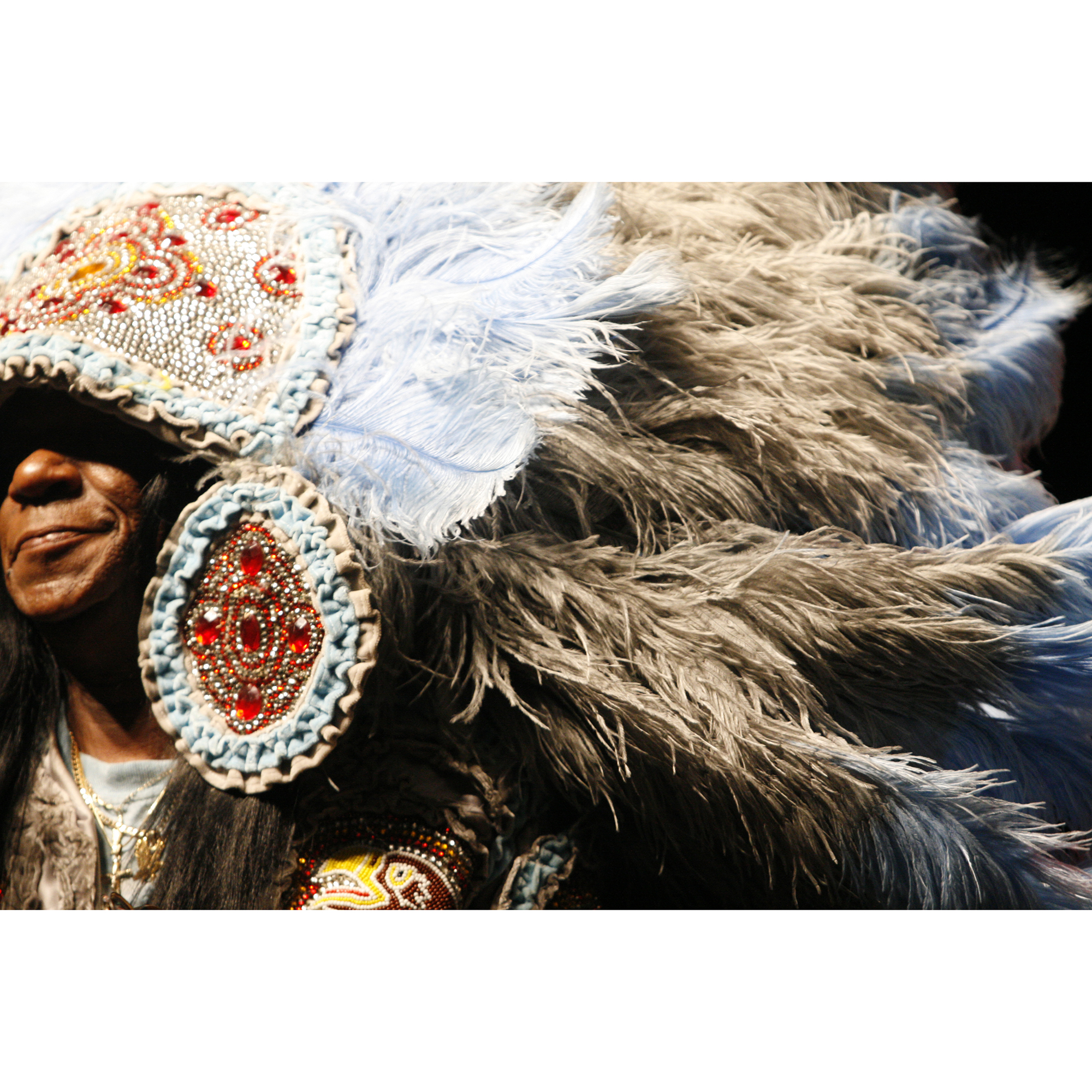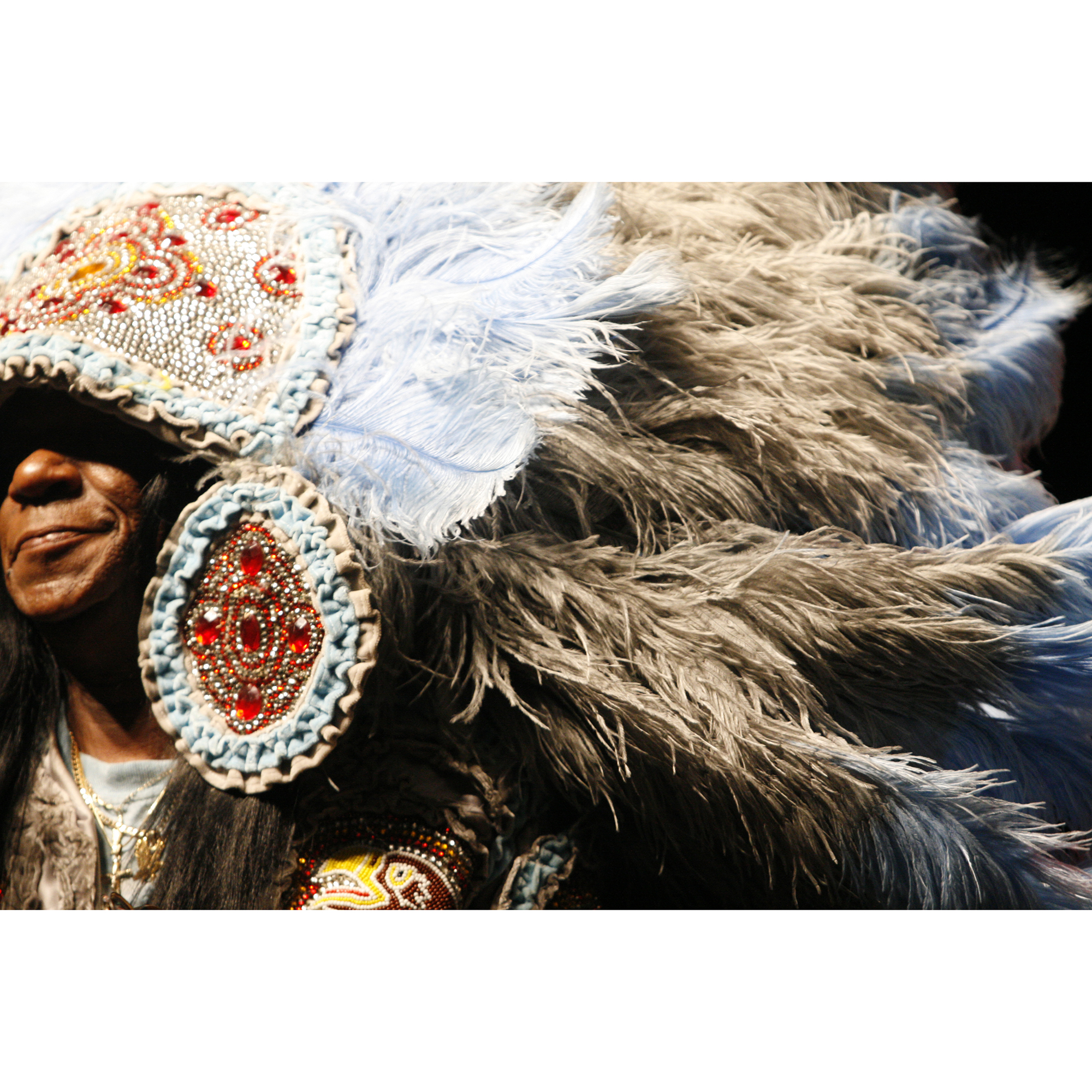 "Big Chief of the Golden Eagles"
2004 – Voice of the Wetlands Festival – Houma, LA
Chief Monk Boudreaux, born Joseph Pierre Boudreaux on December 7, 1941 in New Orleans, Louisiana.
In the late 1960s, Boudreaux joined the Wild Magnolias, the Mardi Gras Indian group led by his Big Chief Bo Dollis.
In 1970, Boudreaux appeared with the Wild Magnolias at the very first New Orleans Jazz & Heritage Festival, and also in the same year, the group released the single "Handa Wanda" on Crescent City Records, the first studio recorded music by
the Mardi Gras Indians.
After being with the Wild Magnolias for over 30 years, Boudreaux left the group in 2001 as a result of disputes with the group's manager over guarantee payments.
In the recent years, he has participated in the recording and tour of the Voice of the Wetlands All-stars, a band that also featured Tab Benoit, Cyril Neville, and Dr. John among others.
He currently performs regularly in New Orleans with John Lisi & Delta Funk, with whom he has also recorded.
In 2010 Boudreaux appeared in the feature-length documentary Bury the Hatchet directed by Aaron Walker. The film is an intimate look at the Mardi Gras Indian tradition, following Boudreaux and several other Mardi Gras Indian Chiefs in the year before Hurricane Katrina, through the storm and the years after.
In 2016, Boudreaux received a National Endowment for the Arts National Heritage Fellowship.
26T x 40W x 2.5D Extra Large Canvas Print
Fresh new print delivered to specified address when ordered
If you would like to have this item shipped after the show is over in May please contact, our office for shipping options and shipping payment:
Jenn Ocken Photography at 225-590-3731 or email us at info@jennockenphotography.com
If you would like to order just this print (without the frame) in a variety of sizes, or as a gallery wrap or metal prints – all fine art quality. Click HERE
To see Jenns entire dBlues catalog of photos: Click HERE
To buy Jenns Blues on Beale Street Memoirs of the International Blues Challenge: Click HERE
*Citation of information written about artist is directly sourced from https://www.wikipedia.org
*With exception of Teddys Juke Joint, which info was collections from Teddys Juke Joint website.